Reusable PP Concrete Form Board
Product origin: Zibo, Shandong
PP concrete form board could help save 40% material cost for building, as it can be reused for 60-100times, the formwork unit price seemed higher but when calculate the average usage cost, it's very cost saving compared with plywood or other formwork materials.

Plastic Formwork is highly recommend for high rise building and big construction projects, if you have big projects need long time operation, pp plastic formwork would be your choice.
Download
Reusable PP Concrete Form Board
PP Plastic Formwork Standard Size


PP hollow Plastic formwork is a successful innovation of construction material and has been accept- ed by many countries. The pp hollow plastic formwork can reach more than 60 reusable times, No need mold release agent, Nailed easily and stably etc. It`s Green, Energy Efficient and Economical.
The product is widely applied in many areas Instead of wood and Bamboo such as :

(1) Construction
(2) Hydraulic engineering
(3) Water-power engineering
(4) Bridge and Tunnel project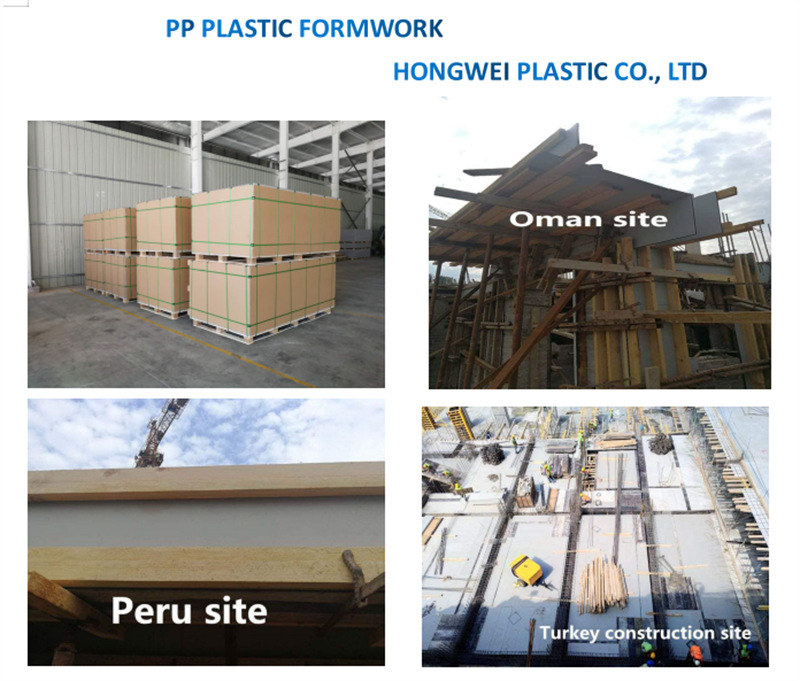 Hollow plastic formwork is energy saving and environmental protection,and can completely replace the traditional steel formwork, wood formwork, square wood, its amortization cost is very low.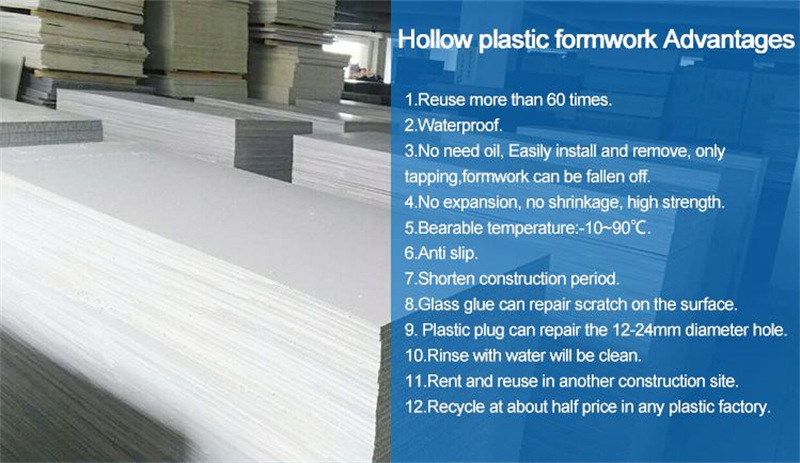 Zibo Hongwei Plastic Co., Ltd.(formerly Kelida corporation) is one of the earliest and specialized manufacturer in producing plastic products in China. We mainly produce and export products :
(1) PP Corrugated sheet / Corflute Sheet
(2) PP Hollow Plastic Formwork. We have focused on PP
hollow structure plastic board thickness 2mm - 20mm.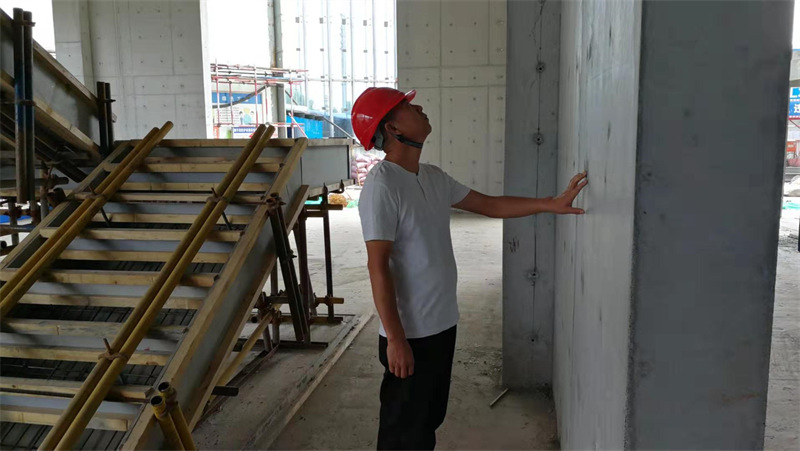 Hongwei Plastic Welcome Your Enquiry!